Careers
Vacant post : Computer Operator

Qualification : Diploma in computer science with Desktop publishing/Graphics, web design and MS Excel knowledge

Experience : 2 years with hand on experience
Preference : Male candidate, living in and around Ikeja. Please do not apply if you stay far off from the office.

Methodology: Physical appearance at our office from any Tuesday to Friday between 2pm and 5pm (call to book an appointment). Please come with credentials and prepared for practical assessment.

Attribute : Must be honest and be willing to provide a guarantor


Vacant post : Website design/Application Developer

Qualification : B.Sc/diploma in computer science with Desktop publishing/Graphics, web design and MS Excel knowledge

Experience : 2 years hand on experience with ability to train others. Must have indept knowledge of modern website design packages notably the complete dreamweaver suite, PHP, MySql, Jquery, javascript coding, perl, CSS, joomla/similar CMS, wordpress/blogger and as may be determined from time to time.

Preference : Male candidate, must have live website(s) to showcase work profile.


Vacant post : Digital marketers

Qualification : B.Sc/diploma in marketing with extra skill in digital marketing

Experience : Hand on experience with ability to train others in online selling of products and services. Must have indept knowledge of modern social media marketing, content marketing, mobile marketing, Email Marketing, Search Engine Optimization, video marketing, Wordpress and as may be determined from time to time.

Preference : Both male and female candidate, must have ability to work remotely, onsite and to showcase work profile.

Attribute : Ability to build verifiable massive online sales team

Meanwhile, you may send us an email with your CV attached for assessment/interview.

Have a nice day!


Sincerely yours,

PC Controllers Ltd.
Advertorials



CAVEAT EMPTOR - BEWARE OF FRAUDSTERS
cloning popular websites like ours and who engage in other similar activities to perpetuate fraud. Please ensure you call, make due diligence search/enquiries, physically visit our office if you are in doubt or suspicious of fraud before you transact with us or any other.
We are not financially liable for any loss(es) incurred as a result of your negligence
.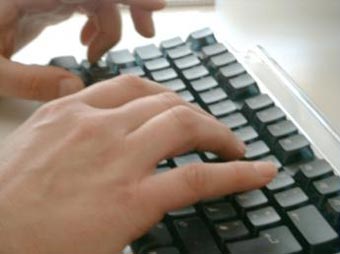 Note: Before you begin, if you're NOT 100% serious about getting your website to the top of Google and the other major search engines, DO NOT read another word. Only read on if you plan to put into action, everything that you will be taught at the seminar.


Don't Start Business in THIS YEAR without attending this program. If you've been struggling to attract patronage to your business or to make any money whatsoever whether online or offline then read on...